The pianists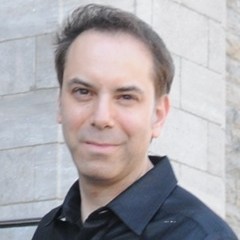 A versatile pianist by nature, Matt Herskovitz brings a unique perspective to every single style he plays. The virtuose played in various festivals and concerts across the world. Among other things, Matt played at the Carnegie Hall, the International Jazz Festival in Montreal, and many European festivals.
His Jerusalem Trilogy record (Justin Time Records, 2010) is the perfect start to discover his compositions and style, where Jazz meets Classical with a touch of Arabic and Jewish influences. The album won a Juno nomination in 2011 in the comtemporary Jazz category. Matt's latest record, Matt Herskowitz Upstairs (Justin Time, 2011) was recorded live during one of his performances at the Montreal's Upstairs Jazz, for which was received and critiqued favorably by the Montreal newspaper Le Devoir, as well as the Editor's choice for the famous Downbeat Magazine in the USA.
Throughout his carreer, Matt has been playing with a wide variety of artists such as:
Andrea Griminelli;
Lara St.John;
David Gotay;
Coral Egan;
Charles Papasoff;
and many others.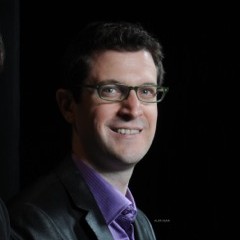 Since his arrival in Montreal in 2001, John Roney has become one of the most respected and talked about name in the Piano Jazz scene. He has since played with an impressive list of well-known artists such as Alain Caron, Bernard Primeau, Ginette Reno, Remi Bolduc, Michel Donato and Effendi Records Jazzlab, to name only a few. Playing with Matt Herskowitz, he is the featured pianist for Piano Chameleons, classical music tainted jazz colors.
John is also busy working on his own projects ranging from solo performances to orchestra. His versatility as a performer, composer and even as an arrangement artist granted him access to the best places in the world of music. In fact, John Roney played and recorded alongside many well-known artists:
Oliver Jones
Alain Caron;
Frank Gambale;
Johnny Mandel;
Vince Mendoza;
Nick Brignola;
Jerry Bergonzi;
Donny McCaslin;
El Negro Hernandez;
Sheila Jordan;
Dennis Chambers;
Seamus Blake;
Ingrid Jensen;
And many others.